In General Category
July 29th, 2012 Categories: In General
If you're like me, you've got enough tickets from speed cameras to always be on the lookout for them.  The original two-post style cameras are easy to spot.  After a while, you discover that your eyes are always on the lookout for two gray posts and white lines that announce their presence.
No more.
These new cameras are much harder to spot.  These squat little boxes look like an ordinary utility box. And they are mobile, so they can pop up anywhere.  So stay alert.  Of course, if you drive the speed limit all of the time, you can just ignore them.  I'm trying this method – but it's hard to do!
Posted by Bruce Lemieux | Leave A Comment
January 3rd, 2012 Categories: In General
This site is a constant work in progress.  Our hope is that it gets better, more informative and easier to use with each revision.
The home page has been decluttered and points visitors to featured content on the site.  This page will definitely continue to change in the coming months, so expect a new look every few weeks.
More substantive changes have also been made.  Primarily, the Schools Pages have hit the books.  The main navigation map has been cleaned-up, and an interactive grid with each high school mascot was added for quicker access to schools of interest (how many high school mascots do you know?).  We also went through a years' worth of sales data by school cluster that allow you to quickly select a cluster and see its home pricing trends.  Navigation for each school page was improved, and detailed test scores for all schools in all clusters were added.  See an example for the Bethesda-Chevy Chase Cluster.
Another improvement was the addition of a comprehensive set of pages to help visitors understand how to find homes in Montgomery County.   Check out the interactive zip code map (you gotta know your zip codes when looking for homes), and a comprehensive guide showing all home prices by home type within Montgomery County.  We get lots of calls from buyers wanting to understand home prices when starting their search.  This resource will hopefully be a great starting point to help buyers quickly zero-in on areas the meet their goals.
We hope you enjoy the changes.  Your comments and feedback are always welcome.
Posted by Bruce Lemieux | Leave A Comment
December 7th, 2011 Categories: In General
We just helped a client downsize to a cozy (realtor-speak for "small") brick ranch in Silver Spring.  Our buyer has  fantastic ideas for renovating the space into something really special.
We like small living spaces since it really forces you prioritize what's important in a home.  A few months ago I added a post on a 320 sq foot single family home that featured exceptionally creative use of space.  The video below goes further – even smaller at 260 sq feet, and even more creative inside.
I like the idea, but my my desk sometimes requires close to 260sq feet of space (important papers, PCs, Starbucks cups, beer bottles, etc), so this is too 'cozy' for me.
Posted by Bruce Lemieux | Leave A Comment
August 28th, 2011 Categories: In General
This site has resembled road construction on the Beltway at Tysons corner lately (OK – it's not even close to that nightmare).  In addition to cosmetic and navigation improvements, some big improvements have been made:
Bigger and Better School Pages.  School pages are really popular on this site, so these have all been totally renovated.  Now, in addition to seeing boundary maps and homes for sale, I've added a detailed list of all special programs available, test scores and demographics for all schools in a cluster – elementary, middle and high schools.  Quickly access MCPS' school reports and individual school sites all in one click.  Check at an example at our page for the Whitman Cluster.
Improved Home Search Capability.  Our home search now shows open houses and is optimized for finding homes on your mobile phone.  There's nothing to download – just access our home search from your mobile phone or tablet and you will be sent to a search optimized for mobile searching.  Bookmark the site on your mobile phone and come back anytime.
Home Buying Videos.  Videos that walk you through the home buying process and move-up strategies have been added.
We also welcome your thoughts on what you like about this site, and how to make it better.  Make a comment and let us know what you think!
Posted by Bruce Lemieux | Leave A Comment
July 4th, 2011 Categories: In General
Last week we helped a client downsize from a single family home on 16 acres to a one bedroom condo — a huge lifestyle change for our client. There's lots of benefits to downsize. Reduced living expenses is typically the biggest benefit from downsizing. Most find that selling and discarding years' worth of stuff and eliminating many maintenance chores is very liberating.
This weekend, I found this video tour of a 320 square foot home for a family of three. This is downsizing to the extreme.
Posted by Bruce Lemieux | 1 Comment »
August 20th, 2010 Categories: In General
Posted by Bruce Lemieux | Leave A Comment
December 20th, 2009 Categories: In General
We don't get a lot of snow here, but this weekend is clearly the exception — over two feet from Friday to Saturday.  We'll be digging out for a couple days.
Posted by Bruce Lemieux | 1 Comment »
September 29th, 2009 Categories: In General
To take advantage of this federal tax credit, a first-time home buyer must close on their home purchase by the end of November.   This means that a buyer needs to ratify a contract by the end of October.  Should buyers be hitting the pavement to take advantage of this great deal?  I don't think so.
I have not been a fan of this federal tax credit for several reasons:
A home purchase is a big-time commitment.  Even looking at 5 years of ownership, $8,000 is a drop in the bucket.  I don't believe a buyer should let the prospect of getting this credit deter them from finding the right house that they can comfortably afford.
If you "need" the credit to afford a home, then you are not in a position to buy. Don't do it.
Today's insanely low interest rates really do make homes affordable.  No other incentive is needed.
If the overall goal is to pump money into the economy, then haven't we already done that (government stimulus, cash for clunkers, GM, Chrysler, etc)?  Enough already.
I could list more reasons.  I guess that my fundamental problem is that, like a lot of Americans, I don't support borrowing money to give one-time tax breaks to help prop-up home prices.  Don't get me wrong – I love a tax break as much as the next guy.  But I don't like borrowing money to do it.
The National Association of Realtors (NAR), home builders and others are pushing hard to extend the credit.  Some would like to see it increased to $15,000 for all buyers.  I contacted Ben Cardin and Barbara Mikulski and gave them my thoughts.  You should do the same.
Posted by Bruce Lemieux | Leave A Comment
August 31st, 2009 Categories: In General
If you are planning a home purchase in Seattle, zip 10005 (New York City) or Montgomery County, Maryland – go for it!  Don't worry about the specific location or asking price.  These are fantastic places to buy a home so purchase with confidence.  Just do it!
What about home buyers in the remaining 99.5% of the U.S.?  Hmmm… it's best to stay away.
If this sounds silly, it is.  But this is the advice recently given by Jim Cramer on The Today Show (Montgomery County gets referenced at minute 1.40).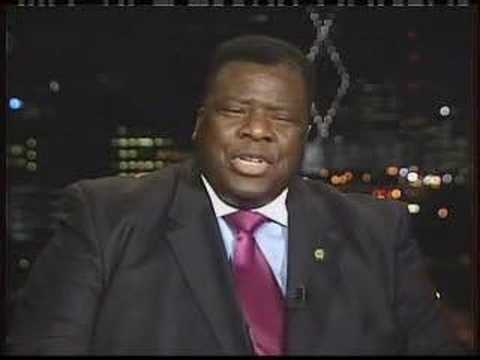 Superficial, glossy guidance like this is a prime example of why home buyers and sellers are best served by turning off the TV before planning a transaction.  In Montgomery County, the health of a neighborhood's market is directly related to its Read the rest of this entry »
Posted by Bruce Lemieux | 4 Comments »
April 17th, 2009 Categories: In General
I feel great that I got my federal tax extension in on time, but I'm sure that you went the distance and actually submitted your entire tax return on Wednesday.  I bet that some of you even submitted your taxes weeks ago (I know your type.  You're also the ones who have all Christmas shopping finished by Thanksgiving, have kids signed-up for summer camp by January and always have perfect yards with nary a dandelion in sight.  Yeah, I definitely know your type).
So what feels better than being done with taxes?  Having all your personal documents shredded and out of the house.  Load them up and bring them to our community shred event this Saturday from 3-5PM.  See all the details here and let us know you are coming!
Posted by Bruce Lemieux | Leave A Comment
February 23rd, 2009 Categories: In General
Forget groundhogs, meteorologists or the Farmers' Almanac.  In the Metro D.C. area, there's only one reliable expert on the start of spring — blooming forsythia.  In any other season, one might struggle to find kind words to describe these gangly bushes with their long, unruly stems.  "They are … errr… green".  "They are really… hmmm…. drought-resistant".
But in the final stages of winter, forsythia are pure joy.  They don't just bloom, but they reach up and out as far as they can and scream, "Hey! Spring is coming!  Hey You — Yeah You – Spring is COMING!!"  Unlike tulips, they demonstrate absolutely no decorum.   Ornamental cherry trees are perfectly coiffed and perfectly elegant.  They show restraint and make a timely, gracious entrance.  Forsythia roll out of bed with not a branch in place unaware that it's still too cold to be in bloom.  Daffodils are pretty and meek. Forsythia are loud and obnoxiously joyful.
It's been a long, cold winter, so I'm very excited to have seen my first blooming forsythia bush while at the National Mall on Sunday.  In a matter of days, they will be rousing everyone up from their winter slumber.  Spring is coming! Spring is coming!
Posted by Bruce Lemieux | 1 Comment »
December 23rd, 2008 Categories: In General
Everyone has an opinion on how the U.S. government should address the economy and the housing market.  The professional body that represents real estate agents is NAR – the National Association of Realtors.  NAR promotes many positions that I agree with — like providing better health care options for Realtors and protecting property owner's rights.  NAR's "four-point plan" to stabilize the real estate market, however, is off target.
#1. Change the $7,500 tax credit currently available to new home buyers:  make it available to all buyers, and don't require repayment. To me, this was bad legislation from Day One. Right now, a new home buyer can take a $7,500 credit Read the rest of this entry »
Posted by Bruce Lemieux | 2 Comments »