Selling Category
December 14th, 2011 Categories: Buying, Selling
We often get questions about homes that are under contract.  When a home is first introduced to the market, it's status is "Active".  Once ownership finally transfers, the status is "Sold".  That's simple enough.  In between, however, there are a couple of different 'Contract' statuses that can be confusing.  Here's an overview of typical listing status changes.
Active. Home is fully available. Seller may be negotiating a contract with a buyer, but seller can still consider another offer.

Contract – No Kickout. Seller cannot accept another contract. Basic buyer contingencies (home inspection) outstanding.
Contract. Buyer and Seller are locked-in to a contract. Buyer financial contingencies could still be outstanding.
Sold. Title has been transferred from seller to buyer.

Contract with  Kickout.  Seller can accept a  'backup' contract and can 'kick-out' existing contract.  Typically used with a home sale contingency.
Contact us anytime with questions about homes in Montgomery County.
Posted by Bruce Lemieux | Leave A Comment
July 15th, 2011 Categories: Buying, Selling
If you own a home and need to make a move, you can take several strategies to get it done.  There is no single, best way to make this happen.  The most financially conservative approach will require two moves — not a problem if you've been looking for an excuse to move in with your family.   If the thought of living with your parents or children doesn't have a strong appeal, then maybe you should buy, sell and carry a couple of mortgages.  What works best for you? Check out this article and watch the video to review several strategies to make it happen.
Posted by Bruce Lemieux | Leave A Comment
July 12th, 2011 Categories: Buying, Selling
Which is easier:  juggling knives on a unicycle, or buying and selling a home with a home sale contingency?  Although we've tried juggling (we're not very good at it), we've never attempted riding a unicycle.  We have, however, helped many clients move from one home to another with the protection offered by including a home sale contingency.  Go to this article and see a detailed video and all of the steps involved.
Posted by Bruce Lemieux | Leave A Comment
February 18th, 2010 Categories: Selling
Declutter: Remove the "Stuff" in Your Home
This can be the most time-consuming and most important thing you do to help sell your home. "Stuff" in your home works against you in several ways. Stuff takes up space – space in your closet, space in your bedrooms, space in your primary living areas. In effect, stuff we've collected can make our home seem much smaller than it actually is. You don't want buyers to think "The closets are too small", "the living area is too cramped" or "there's no room for a media center in the basement". Buyers only know what they see. You don't want them to see small, stuffy spaces because of your stuff.
Stuff is distracting. Buyers can't help it: they will will look at your things. They'll look at the pictures, the books, the Nick Knacks and everything else. You want them to see the gleaming hardwood floors, the high ceilings and the great view of the back yard. A home full of clutter will easily steal the show distracting buyers from your home's best features.
And let's be honest: Read the rest of this entry »
Posted by Bruce Lemieux | Leave A Comment
December 1st, 2009 Categories: Buying, Selling
A buyer can only void a contract if a home inspection reveals serious/legitimate issues
The typical home inspection contingency allows a buyer to either negotiate home inspection items or void the contract and have his escrow deposit returned within a negotiated time frame (usually 7 to 14 days).  Absolutely no reason has to be given for voiding the contract:  none, nada, zip.  Is that fair to buyer and seller?  Absolutely.  Ultimately, only the buyer's opinion of the property matters.  Imagine what would happen if the buyer had to provide a "legitimate" reason to void the contract.  A buyer's and seller's definition of "legitimate" would rarely line-up.  Since the buyer is the one taking possession, his opinion is the only one that matters.  Is this a way for a buyer to back out of a contract for no reason?  Yes, it is.  It does happen, but not that often.
A buyer has only one opportunity to inspect a home
Typically a buyer will have only one inspection from a licensed home inspector, but a buyer could have several at his discretion provided they are completed within the agreed-to time limit.  The best strategy is Read the rest of this entry »
Posted by Bruce Lemieux | 1 Comment »
October 20th, 2009 Categories: Buying, Selling
Once a Buyer and Seller ratify a sales contract, they must jump through a few hoops for ownership to finally transfer. There's a zillion ways to mix and match contract terms to meet the requirements of the Buyer and Seller, so each contract is different.  Here's the basics so you know what to expect.
Posted by Bruce Lemieux | Leave A Comment
October 1st, 2009 Categories: Buying, Selling
Perhaps the best way to understand the costs required to buy and sell a home is to understand the HUD1.  This is a standard two-page document that details all expenses and credits for a home sale.  This video walks through a HUD1 so you can understand the basics: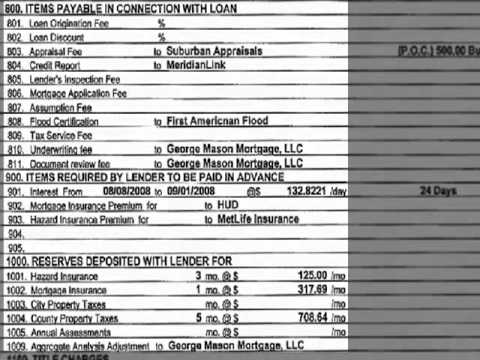 Closing Costs Estimates for Buyers
Here's the top four expenses for home buyers in Montgomery County, Maryland Read the rest of this entry »
Posted by Bruce Lemieux | 8 Comments »
July 16th, 2009 Categories: Selling
Less than two years ago we listed our home for sale with an area "Top Producer".  Just 13 months earlier, they sold a home in our neighborhood that was very similar to ours' — same floor plan, same builder, 2 acres, 3 car side-load garage, 2 fireplaces, big bright basement, etc.  They implemented a great marketing plan and were able to sell "Home A"  for $1,125,000 in only 67 days.  So for us, having these guys sell our home – "Home B" – was a no brainer.  We soon discovered that our experience would be quite a bit different.  Did we make the right choice? Read the rest of this entry »
Posted by Bruce Lemieux | 3 Comments »
January 31st, 2009 Categories: Buying, Selling
Two very different perspectives
Buyer: The market hasn't been this bad in 50 years – everything is totally overpriced
Seller: My house is special. My house is unique.  My house has a high value.  I'm not giving it away.
Right now in Montgomery County, the gap between buyers and sellers can be like the Grand Canyon.  Who's on the right side? The answer is somewhere in the middle.
Good News for Buyers – Our Market is Relatively Strong
How can a strong market be good for buyers?  The lower the price the better, right? Read the rest of this entry »
Posted by Bruce Lemieux | 6 Comments »
January 13th, 2009 Categories: Buying, Selling
Home sellers in Montgomery County, Maryland have to disclose a lot.  They have to tell prospective buyers about any roof issues, plumbing problems, presence of lead, current taxes, estimated taxes, easements located on the property, and more… much more.  Starting in 2009, home sellers must also disclose their energy consumption. When energy costs soared and gas hit $4 a gallon (remember those days?), the Montgomery County Council conceived legislation that would require sellers to perform a complete energy audit before listing a home.  Given the impracticability of implementing this legislation, the final bill only requires sellers to disclose past energy usage.
Disclosures are a good thing that protect the buyer and the seller.  In Montgomery County, the disclosure package is a daunting stack of paperwork that attempts to cover every scenario.  Is this new disclosure worthwhile?  I believe a buyer should view this information with a critical eye.  A home's energy usage can be a better reflection of the homeowners' lifestyle than its energy efficiency.  The buyer's home inspector's assessment on the efficiency of key systems (furnace, A/C, windows, insulation, water heater and appliances) should also be considered when evaluating a home's energy efficiency.
So what's this got to do with the presence of paranormal activity in a home? For exasperated home sellers who cry out loud "Could I possibly be required to fill out another form to sell my home?", take heart.  We don't have a form that requires you to itemize the presence of dead clowns, unspeakable evil or other paranormal entities that reside in your home like in the following video.  Still, if you hire us to sell your home, we would really appreciate a "heads-up" so we are adequately prepared to answer any questions from buyer agents who show your property.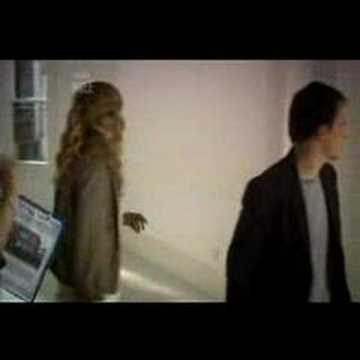 Posted by Bruce Lemieux | Leave A Comment