Things to Do Category
November 16th, 2013 Categories: Things to Do
Here's some a few autumn shots of the Washington National Cathedral. This is located just a few minutes outside the MoCo boundaries in D.C. Sunday brunch at Cactus Cantina and visit to the National Cathedral is a great way to spend a lazy Sunday.
Posted by Bruce Lemieux | Leave A Comment
August 19th, 2010 Categories: Things to Do
Georgetown Cupcakes is a bakery in Georgetown that sells extravagant, $3 cupcakes.  On weekends, the line to get in snakes around the block.   This little shop gets a ton of media attention.  It's got its own show on TLC, gets write-ups in the Washington Post, and seems to be making it on everyone's "Must Visit" list when they come to D.C.  So in the interest of keeping up with What's Hot in the area, My daughter and I took a quick outing to check it out.
Are these cupcakes worth the price and hassle?  Here's our review.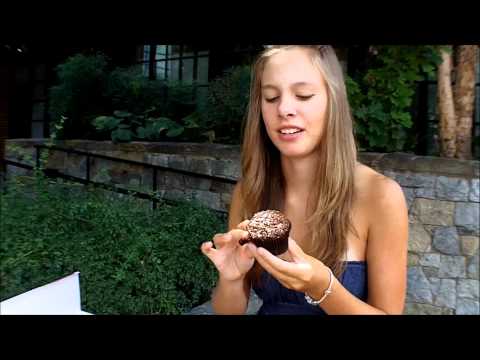 Posted by Bruce Lemieux | Leave A Comment
July 14th, 2010 Categories: Things to Do
Harpers Ferry is less than an hour from Montgomery County and is a great day-trip destination.  There's history, hiking, biking and paddling.  We go there a quite a bit and plan to post more brief videos.  The Maryland Heights trail may have the very best views of Harpers Ferry.  It's straight up – but worth the trip.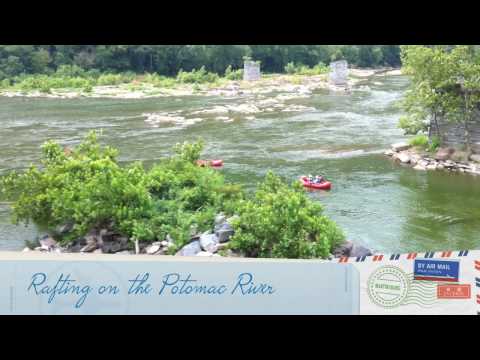 Posted by Bruce Lemieux | 1 Comment »
November 15th, 2009 Categories: Things to Do
A visit to the Newseum is a great way to spend a day in Washington D.C.  This museum is dedicated to news and media and is located within site of the U.S. Capitol next to the National Gallery of Art.  This gleaming facility is huge with seven levels that truly offers something for everyone.  You'll find sections of the Berlin Wall, multiple theaters, interactive news studios and a lot more.
We made our first visit last weekend.  If I had to pick a favorite gallery, it would likely be the Pulitzer Prize Photographs Gallery.  Every Pulitzer Prize photo awarded is on display with background information from the photographer.  It may be the most "low-tech" gallery, but the photographs and stories are hypnotic.  This fantastic photograph by Slava Veder of the Associated Press captured the return of a Vietnam POW in 1973.
Here's a couple of tips for a visit. Buy tickets online and save 10%.  The ticket is good for two consecutive days, so if you are planning to spend a couples of days in D.C., then I would make this an early stop in case you want to drop by on the next day.  If you drive and park, I normally have good luck finding a spot on East Capitol Circle on the weekends.  When parking karma isn't so good, my trick is to circle a block, look, circle and then finally pay for parking (I seem to do this a lot when visiting the National Mall).
Posted by Bruce Lemieux | Leave A Comment
May 4th, 2009 Categories: Things to Do
Montgomery County, Maryland and the entire Metro D.C. area is a fantastic place for runners.  It's tough to find a weekend when you're not a quick drive to a race.  Last week, Jeannette and I participated in the American Odyssey Relay which is a a 200 mile relay from Gettysburg, Pennsylvania to Washington D.C.  The organizers did a phenomial job especially considering this was the inaugural event.
The running was fun, but the best part was hanging out with some great running buddies for 36 hours.  I took some video capturing the highlights.  Start training for 2010!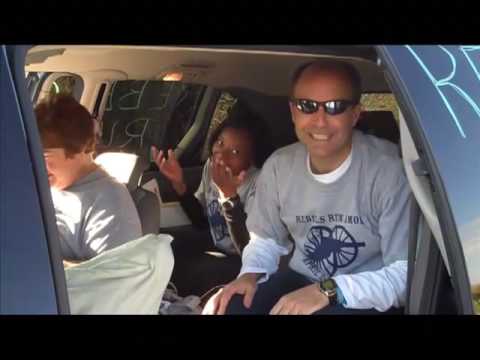 Posted by Bruce Lemieux | 8 Comments »
December 19th, 2008 Categories: Things to Do
It's the day before the BIG PROJECT is due.  Even the most organized, best time managers among us would still have lots to do.  On Christmas Eve, one would think that Santa Clause would be on the phone with suppliers, fine-tuning his flight plan and finalizing the nice-and-naughty lists (Bernard Madoff – Santa's working on a special list just for you).  No – he's not doing any of these things.  He'll be on the Potomac River waterskiing with his buddies.  If you are looking for a fun distraction on Christmas Eve, then this is definitely worth the drive to D.C.  And "Yes Virginia", the Potomac River is really, really cold this time of year.
Posted by Bruce Lemieux | Leave A Comment
November 26th, 2008 Categories: Bethesda, Things to Do
In Bethesda's earliest days in the 1800s, the swiftest Bethesdians would leave their homes before dawn on Thanksgiving day, enter the ancient and remote forests of Rockville and search for the largest and fiercest turkeys of the woodlands.    Once found, the runners would surround and chase the birds through down-town Bethesda.  Much like the running of the bulls in Pamplona, the entire town would come out to run with the noble birds on a 6 mile loop through town.  After the turkeys escaped back into the forest, residents would hitch-up their German-engineered wagons and drive to Read the rest of this entry »
Posted by Bruce Lemieux | Leave A Comment